As of January 2021 Ollie Smeenk will serve as the CEO of SODAQ.
Previous CEO and co-founder Jan Willem Smeenk will continue to contribute to SODAQ's vision by focusing on applying his technical and commercial expertise as a pioneer in low-power IoT technologies.
For the past year (2020) we have already been largely working according to this management structure. As COO, Ollie has been in charge of:
Shareholder communication
Management team meetings
Strategy definition and updates
Hiring, compensation, and growth planning for key roles
Organizational structure development
Process implementation
Ollie has developed a thorough understanding of the commercial and technical sides of SODAQ, involved in projects sales and implementation, account management, product sales, product development, HR, finance (periodically taking the lead in each of these roles), and general management, making him most suitable to lead the company. In order to complete the transition to the CEO position, the main addition to his responsibilities will be final decision making. For this, he will continue to involve Jan Willem, Jaap, Itay, Robbert, and Martin, SODAQ's highly experienced senior management and serves as the linking factor between this team and the company shareholders.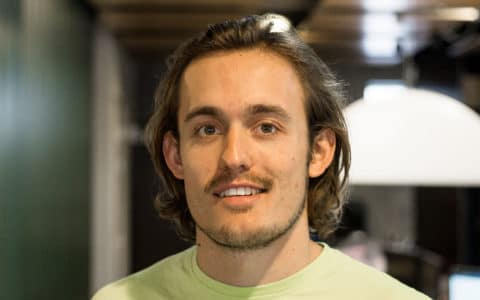 Ollie Smeenk (Chief Executive Officer)
Co-founder and now chief executive of SODAQ, Ollie has been around since the beginning of its conception. For the last three years, he was been playing a key role in managing both technical and commercial teams.
Jan Willem Smeenk (Chief Architect)
Jan Willem has served as an exemplary CEO in the first 7 years after co-founding SODAQ, with unparalleled determination and resilience. He has inspired the growing team with technical knowledge and client relationship management.
While a large proportion of Jan Willem's time has gone towards senior management within projects, he has brought in the majority of SODAQ's revenue and new technologies. The team are all very proud of his achievements and grateful for his continued commitment. In Jan Willem's new role, he will continue to be involved in technical and commercial aspects with SODAQ's largest opportunities meaning SODAQ will continue to benefit from his experience. He will step back from his responsibilities in the formal management of the business, a natural transition that allows him to operate in his preferred function of Chief Architect. This role includes:
Managing large corporate accounts and serving as a consultant for his (architecture) expertise.
Involvement in new sales opportunities, brought in to inspire, clarify client requirements, and secure partnerships.
Creating technical efficiencies and synergies by implementing a company-wide architecture for hardware, software, and cloud.
Supporting technical roadmap and strategy development.
Involvement in quality control during key development milestones.
In 2021, the ambition is to scale up the TRACK product line, enabling environmentally friendly asset management for corporations globally. Next to the ongoing development services that SODAQ offers, the commercial and technical support of a global service will require further expansion and standard process implementation.
About SODAQ
SODAQ is a leader in low-power sensing and tracking solutions. Since 2013 the company has been a pioneer in the field of creating autonomous devices using low-power wide-area networking and energy harvesting. SODAQ provides a range of asset tracking solutions for businesses as well as offering custom hardware, software, and industrial design development as a service.
The vision "We see a world without batteries" implies that SODAQ is innovating to develop solutions that create business efficiencies and solve societal challenges with a reduced environmental footprint.